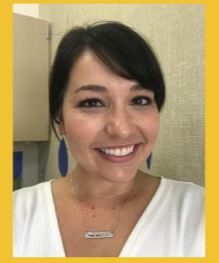 MEET THE COUNSELOR
Welcome to the 2019-2020 School Year!
Hello, my name is Sarah Deliyiannis. I am excited to start the school year with you! As the school counselor at Hurd-Barrington, I am here to help your students learn and succeed academically, socially, and emotionally. I am looking forward to working as a team to help our students soar this school year!
I AM HERE TO HELP STUDENTS...
Set and Accomplish Goals

Share Coping Strategies to Manage Positive Behavior & Through Hardships

Become a Problem Solver

Acknowledge and Understand Feelings

Build Self-Confidence

Be a Good Friend

Organization & Study Skills

Explore Ways to Help Grow Academically and Socially

Improve Communication

Connect to Community Resources and Provide Reference Materials
Would you like support for your child's emotional, social, and academic needs? Elementary school counseling services are available for your student. Services may include individual and group counseling for academic, college & career, personal and/or social concerns.
FOR MORE INFORMATION, PLEASE CONTACT: